About Us
Welcome to Great Vancouver Homes, your number one resource for real estate shopping in Vancouver and Portland. We're dedicated to giving you the very best experience finding a home you love, with a focus on a fast, easy-to-use website and additional tools to make your home buying journey smooth. Here's what you'll find:
Properties - 100% accurate, frequently updated real estate listings fed from the RMLS
Tips and Information - articles on our real estate blog that provide practical real estate advice
Shopping Tools - create an account to save the homes you like and get automated, personalized listing updates
We're here to provide information and answer your real estate questions. Our goal is to earn your trust and make sure you're comfortable with the process of buying a home in Southwest Washington and Portland, OR from start to finish. Feel free to get in touch for any reason.
Michelle Coffing, REALTOR®
Michelle is a Clark County, Washington native who proudly attended Camas High School and Eastern Oregon University. In 2006, she and her husband settled down in the area to raise a family. Michelle has been a real estate agent since 2007 and knows the 'ins and outs' of the Southwest Washington real estate market. The first thing people notice about Michelle is her easygoing personality. Underneath that cool exterior is an expert negotiator and deeply dedicated client advocate always aiming to make sure the buying and selling process runs smoothly.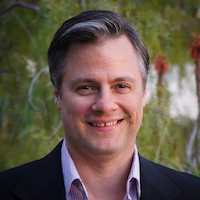 Tony Mariotti, REALTOR®
Tony is a former tech executive turned Realtor® with over 20 years' experience in sales and marketing from startups to Fortune 500 companies. Tony is responsible for writing articles and creating content for Great Vancouver Homes. In his spare time, he explores and writes about Pacific Northwest history, architecture, and neighborhoods. He also contributes articles to publications like Inman, RISMedia, RealtorMag, AddThis, Lifehack, and to dozens of boutique real estate websites around the United States.
Services
Buyer Representation
Thinking of buying a home? Here's what you can expect from us:
Responsive: Clients are our top priority, and we're here when you need us. We'll communicate with you any way you'd like – email, text, or phone.
Zero pressure: You can expect everyone on the Great Vancouver Homes team to earn your trust. You'll always get straightforward answers to your questions. There is never any pressure. Ever.
Tech savvy: We invest heavily in our website and the latest tools so that your home buying experience is efficient and smooth. You'll get listing alerts of the newest homes to hit the market and updates on any price changes. And, just for homes that match your desired criteria (price, size, location, etc.)
Seller Representation
If you choose Great Vancouver Homes to list and market your home, you'll be glad you did. Here's how we'll work with you:
We'll generate a market analysis of your house, using the latest and greatest home valuation tools. Then, we'll make any necessary price adjustments based on years of experience and market insights. You'll get a recommendation based on a price range to help you determine the initial asking price.
Then, we'll get to work to make your home look it's best so that it stands out in the marketplace. We'll write a compelling property description, take HDR photographs, and put together drone footage to show it off.
You'll get a comprehensive marketing strategy that distributes your listing to the regional MLS (RMLS), major portals (e.g., Zillow) and feature it on the Great Vancouver Homes' website (one of the most trafficked real estate websites in the area).
Our expert marketing team will run advertising campaigns targeted precisely to in-market buyers on digital channels like Facebook, Google Ads, and YouTube.
When the offers come in, our staff will go to work to move the transaction forward in a timely fashion – organizing legal disclosures, appraisals, inspections, and financing to name a few. Communication is essential; you'll be apprised of the progress each step of the way.