Michelle Coffing
REALTOR®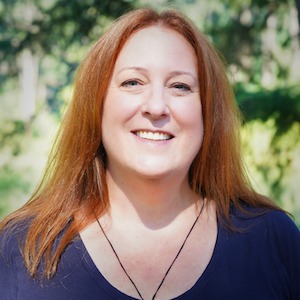 I am a native of Clark County, Washington and proud alumni of Camas High School. I graduated from Eastern Oregon University in 1992. After marrying my husband in 2006 I knew I wanted to stay in this area to raise a family. We were blessed with our daughter in 2010. In our free time we enjoy traveling, trying new restaurants, taekwondo and weekend trips to the beautiful Oregon Coast.
Living in the community where I work gives me the advantage of knowing my area very well. I am familiar with the exciting changes that have taken place in this area and the great growth we have experienced over the last 30 years. I have been a realtor for the past 11 years and have gained the experience to help you.
Helping people with the journey of buying or selling a home, giving 100% of myself to the process is a passion of mine. I find that really listening to what my clients want and need is the most important part for success and I am here to do that.
I am confident that my straightforward and easy going personality will make this experience easy and enjoyable and I look forward to working with you.
Testimonials
We cannot thank Michelle Coffing enough for the role she played in us finding our new home. Michelle is thoughtful and knowledgeable. She is willing to spend time getting to know you as a client and is determined to find the home that fits your needs. Initially we wanted to wait to begin seriously looking for a home, Michelle was patient with us answering all of the first time home buyer questions. When we stumbled upon our dream home way earlier that anticipated she was swift in getting us the information we needed and made the process a breeze. We will for sure be referring all of our family and friends to Michelle! - Vanessa A.
I truly lucked when I found Michelle Coffing to help me find a home. From day one I was impressed by her dedication to my happiness.  She made me feel like my time was as valuable to her as it is to me. In the end, I know that I wouldn't have the beautiful home that I do if I didn't have her by my side. - Megan B.
For my wife and I, it was our first time buying a house and Michelle made the process a breeze! She was very patient with us as our vision transformed and gave us sincere guidance when we needed it. Michelle explained every step before it would happen and gave the pros/cons of every decision. When it came to the closing step, Michelle went to bat for us and negotiated the fixes we wanted from the seller. Michelle was a blessing to us! - Trevor Y.
Michelle communicated great with my husband and me. We probably looked at around 25 homes together. It was difficult to get any of our offers accepted because ours was a contingent offer when others were not. But she didn't give up on us! She was very responsive and was able to get our offer accepted on a house in Camas. She went above and beyond to help us find a home! - Dennen F.