Closing Costs in Oregon
Posted by Tony Mariotti on Wednesday, July 8, 2020 at 2:56 PM
By Tony Mariotti / July 8, 2020
Comment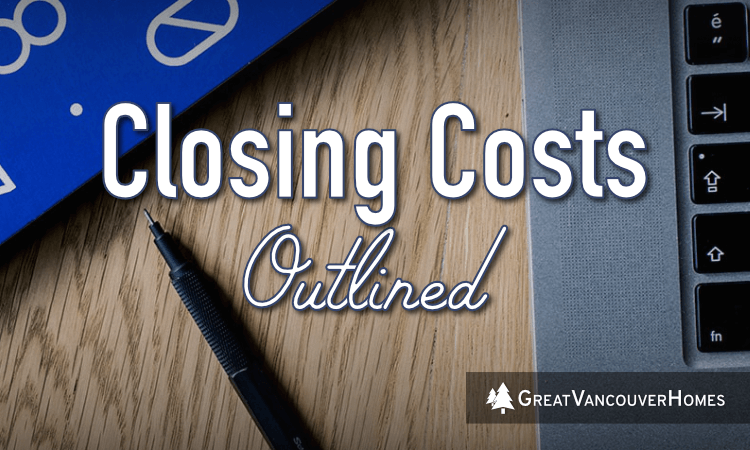 The chart below shows who pays for what in Oregon between the home buyer and seller including how much each pays. This is an example for a $350K home.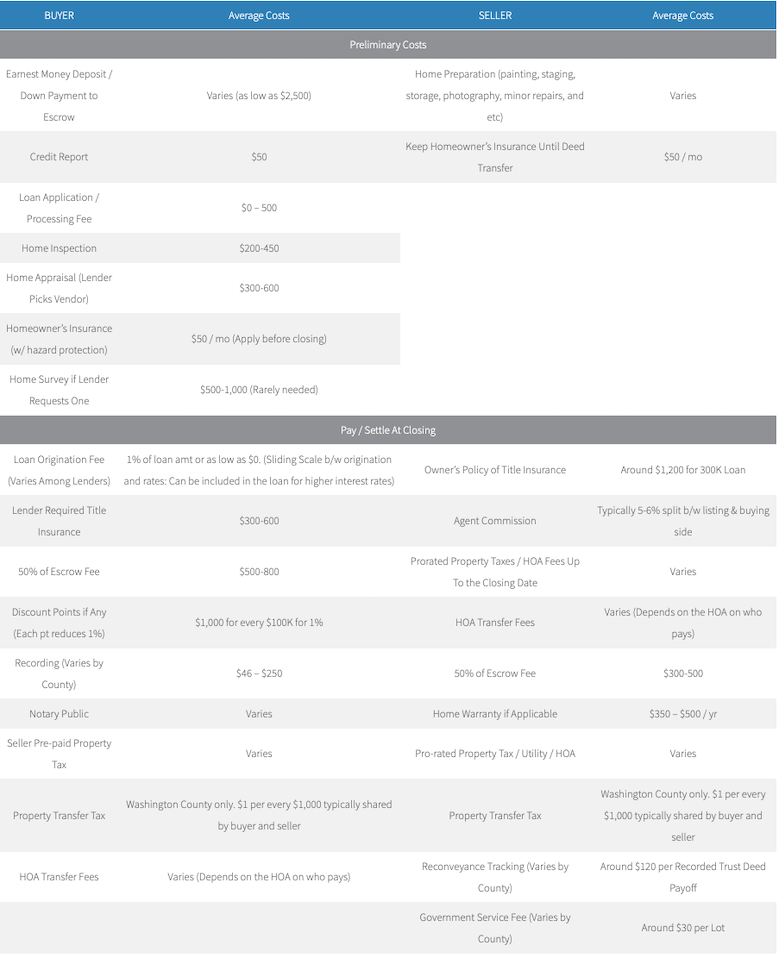 Home buying and selling can be a costly process. Many people jump into their dream of home buying or selling without realizing all the costs involved in the process. Often real estate agents do not properly inform first time home buyers and sellers of all the involved costs. For consumers, having to find out these later in the process after signing the contract can be frustrating.
So the question is who pays for what for closing costs including all the hidden fees and miscellaneous fees when buying or selling a home in Oregon? Each state is a little different both legally and customarily in terms of who pays for what costs. Here in Oregon, the chart above lists all the important costs involved in the process of real estate transactions and the breakdown of who pays for what and how much in general.
Normally, higher the home price, higher the fees will be for both buyers and sellers. It is important to note that even though sellers pay for the biggest cost, which is the agent commission fee to be split between listing agent and buyer agent, buyers still pay closing costs of anywhere between 2 – 4% of the sale price. A big portion of the costs comes from closing / settlement fee including loan origination fees, which can be included in the loan if the buyer chooses for higher interest rates. Some lenders charge a low flat fee for this amount but then you will that their other charges are higher. If you're buying a home for 300K, expect to have at least $6,000 in addition to your down payment for all the costs. For cash buyers, you can remove all the costs related to lending above.
Some buyers do not have enough cash upfront other than the down payment to cover the enormous costs of buying a home. In cases like that, buyer's agent can try to arrange a deal with a listing agent to include the closing costs in the mortgage amount. That arrangement may not work if the house is priced high and the lender will not appraise the value of home to be worth extra $5,000-$10,000 closing costs. So there are some risks involved in transactions like that but some buyers have no choice. As a consequence, sellers often reject such offers in the seller's market with multiple offers because the offer adds an extra layer of risk. The offer will include a price higher than the seller's asking price to cover the closing costs. If the buyer's lender does not appraise the value to that extent, the deal can fall apart. In some cases, though, this works if the seller accepts the offer and crafty real estate agents can make it happen.