First Time Home Buyer Oregon Loan Programs
Posted by Tony Mariotti on Friday, October 5, 2018 at 11:17 AM
By Tony Mariotti / October 5, 2018
Comment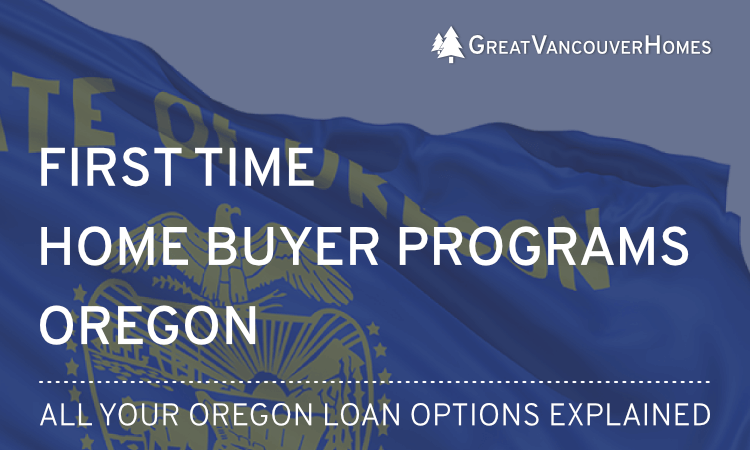 First Time Home Buyer Programs in Oregon
Oregon Housing and Community Services (OHCS) is Oregon's housing finance agency. The agency aims to help Oregonians with low or moderate incomes obtain stable and affordable housing. With those goals in mind, OHCS has two core offerings for first time home buyers: low interest rate mortgage programs and down payment assistance.
Mortgage Programs
The Oregon State Bond Program (Residential Loan Program) is funded through tax-exempt mortgage revenue bonds. The state sells bonds to investors and the proceeds create a pool of money available as mortgages for consumers.
Oregon is much less aggressive than other states with first time home buyer programs. For example, their "Oregon Bond Program" is less reliable at offering consistently available funds - their programs are sometimes suspended due to insufficient capitalization. Bonds are only "periodically" issued.
Just so you know, the State of Oregon does not issue loans. Your loan actually comes from private lenders. No taxpayer money is used.
Oregon has fewer mortgage programs compared to other states. In some ways, that's potentially better since only having only two first time buyer program options makes one's choice very simple.
There are two residential loan programs are available.
Cash Advantage Mortgage Program
Cash Advantage is a program that assists borrowers who need help with their down payment. The interest rate is little higher in exchange for getting 3% of the loan amount as a gift.
Low fixed interest rate
3% cash assistance (does not have to be repaid)
Rate Advantage Mortgage Program
Rate Advantage is for borrowers who can come up with a 3% down payment on their own. By contributing your own cash, you'll get a better interest rate than the Cash Advantage program.
Lower fixed interest rate
3% down payment from borrower
Borrower and property eligibility is the same for both programs.
Loan Program Guidelines
Borrower Eligibility
Must be (or intend to be) an Oregon resident
First time home buyer (not owned and occupied a primary residence within the past three years)
Borrower gross household income cannot exceed program limits (varies by county)
Borrower must occupy the home as primary residence
No bankruptcy within past 2 years
No foreclosures in the past 5 years
Loan Limits
Loan limits vary by county
Loan limits are based on the appraised value of the property or purchase price, whichever is less
Loan Types and Term
All loans must carry Federal Housing Administration (FHA) mortgage insurance or a guarantee from United States Department of Agriculture (USDA)
No prepayment penalty
Purchase only (e.g. no refinances)
Mortgages with loan to value (LTV) 80% or less do not have to carry mortgage insurance
15 or 30-year term available
Property Eligibility
Must be located in Oregon (obviously)
Anywhere in Oregon
Manufactured homes OK but must be permanently attached to acceptable foundations and located on lot owned by borrower
New home or previously owned
Condos and Planned Unit Development (PUDs) accepted
Home value must not exceed purchase price limits (varies by county)
Other Considerations
A lot of the program limitations (borrower income, home value, etc.) can be thrown out the door if you buy a home in a "targeted area" which can be located in rural counties or parts of cities.
If you sell your home within the first 9 years of ownership, you may be subject to a recapture fee. At a basic level, that means if your income is significantly higher than when you qualified for the loan, you may owe the IRS some money.
Down Payment Assistance Programs
Oregon's down payment assistance program is significantly decentralized. Meaning, there are a smattering of local non-profit agencies that handle down payment assistance, home ownerships education and counseling services.
Borrowers who complete an education course may qualify for up to $15,000 assistance for the down payment and/or closing costs. To find out more, the best approach is to contact these agency partners directly.
SUMMARY
When funds are available, the Oregon Bond Program is very easy to fall in love with; there are two nearly identical mortgage programs. They are pretty easy to understand. One requires very little down payment after a gift is applied and the loan carries a slightly higher interest rate. The other requires a modest 3% borrower down payment in exchange for a slightly lower interest rate.