Buying an Investment Rental Property in Portland, Oregon
Posted by Tony Mariotti on Wednesday, July 8, 2020 at 2:49 PM
By Tony Mariotti / July 8, 2020
Comment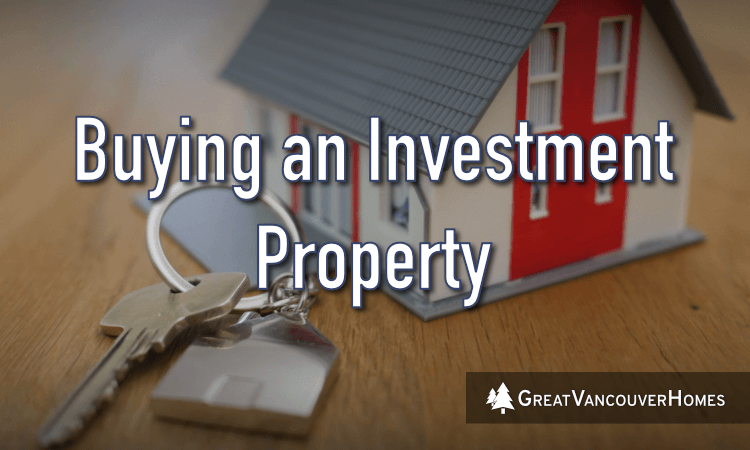 Buying a rental property is a great investment to prepare for one's retirement. The idea is to pay off the mortgage one day and enjoy the monthly rental income when you are no longer working in your retirement. Portland real estate market has been appreciating so much in the last few years that home prices are way too high to justify a good return in some saturated inner-city areas. Gross rent multiplier (GRM) can be easily over 20 in areas that won't provide a positive monthly cash flow. In good areas, GRM can be as low as 13-15 but may not rent as quickly as areas with higher GRM. The key is to find a good balance and buy a property in an area with lots of potential so that you can buy cheap now and absorb some of the risk of it not renting out as quickly now but it will in a few years.
Additionally, there seems to be an economic cap on how much one can charge for rent on a property. Most renters have no problem paying $1,500 for a two-bedroom apartment but if the rent is over $2,000 or $2,500, they'd rather buy a home than to rent out unless there is a special circumstance. So it's good to buy a property where you can keep your rent in a reasonable range for most middle pack renters. You can buy a million dollar home and try to rent it for $5,000 a month but good luck with finding a renter who can shell out $5,000 on a monthly rent, not a mortgage.
Buying your Retirement Home vs Buying a Cash Cow
Many real estate investors have different goals when buying a property. Some people look for a property where they can live in as a retirement home one day whereas others purely want the best rental profit to run the operation. If you are looking to live in the home one day, you will need to consider whether the benefit of having that home ready one day for you instead of buying your retirement home at the time outweighs the benefit of having a better cash flow. It's a bit of a romantic notion but the fact is that you can always pay off on a house and use the equity to buy a different house in the future. You can either pull the equity out or you can sell it. If you sell, you may have to pay for realtor's fee when selling that cash cow for your dream retirement home but run a calculation to see whether having a better monthly cash flow for the next 15 to 30 years can be a much better deal for you than having to pay 5-6% commission. Also consider how rentable the property is. Your dream retirement home may not be as rentable. In either case, I think it's usually better to go with a property that produces more income than buying your dream retirement home 30 years out to rent out.
Buying a Duplex as an Investment Property
The best case scenario is to invest in a duplex rather than a condo/townhouse or a detached single family property unless you can find a unique opportunity for instant equity. Of course you can find a triplex or multi-unit properties if you can afford it but the way they are financed are different. If you buy a duplex, you have an option to get an owner-occupied mortgage with cheaper rates and lower down payment rather than an investment loan. Some people purchase a duplex to live in one unit and rent out the other unit. When purchasing a duplex that has one unit already rented out, you can use the rental income from that unit to qualify for a mortgage so you may not need too much income to qualify for a duplex after all. Additionally, after one year, you can legally move out and rent your own unit out and still get to keep your low rate financing you obtained as an owner-occupied property.
One downside to buying a duplex versus a detached single family home is that a duplex can be a poorer choice compared to a single house for a short term investment. If you buy a house expecting its value to appreciate significantly in a few years with a plan to sell, a detached single family house is a better option as there is a big demand for it in the market. Duplex is more for a longer term investment.
Good Areas to Invest in Rental Properties in the Portland Area
Portland may not have the best yield as a rental market compared to other cities throughout the US. However, there are still some good opportunities for rental properties. Below chart shows what your rental income or loss will look like for different properties you buy in different areas. These numbers can vary in certain specific cases of course but the chart provides a general idea of what things can look like.
Example Investment Scenarios Worksheet

If you are looking for an investment property, it's important to run numbers and work with your lender in advance to do your homework in advance. Working with a good realtor who can do competent due diligence is also very important because it's easy to overlook due diligence items if the real estate agent mostly sell primary residences. Due diligence dealing with tenant occupied properties involve more in-depth planning from the beginning including rental agreements, security deposit transfers, utility meters, legal rent increase notices from the past, any Section 8 issues and more. I have experience in rental properties as a realtor so let me know if you need help.