The Best Neighborhoods in Portland
Posted by Tony Mariotti on Wednesday, July 8, 2020 at 3:19 PM
By Tony Mariotti / July 8, 2020
Comment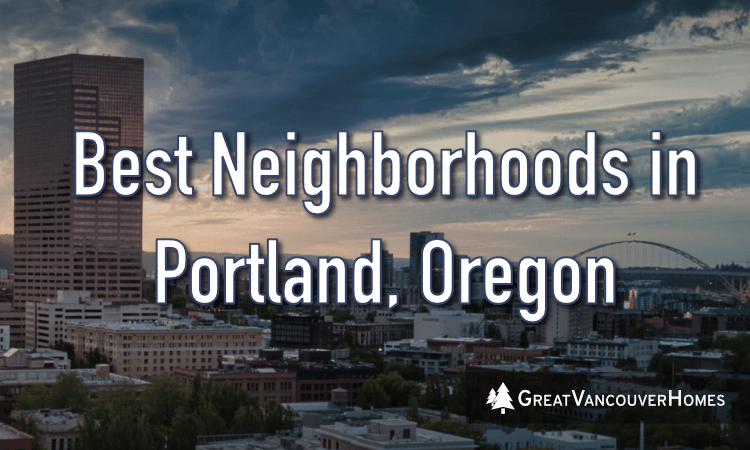 Portland neighborhoods differ quite a lot in terms of lifestyle, architecture, access to nature, local amenities, and much more. Home shoppers will find Portland houses ranging from high-rise condos Downtown to two-acre farms in the southeastern corner of Pleasant Valley neighborhood.
As a real estate agents, we hear a lot from our clients about their preferences and priorities when trying to identify their ideal place to live in Portland. Given that a "best neighborhood" is subjective and based on one's preferences, we've grouped communities by their pace of living and amenities. So what's your ideal Portland neighborhood?
Cosmopolitan / Big City
Downtown / Pearl District ($$$$): These neighborhoods of the Northwest quadrant are perfect for people who want to live in the center of it all. Chances are you like living in a condo surrounded by restaurants, brew pubs, shops, and everything city life has to offer. You're probably less car dependent. In fact, your office might be a few blocks away.
Goose Hollow / Nob Hill / Northwest District ($$$): These Portland districts sit just a few blocks from Downtown Portland but have a slightly more laid back and more residential vibe. These neighborhoods have their own charms and amenities.
Hillside / Kings Heights ($$$$): The two hillside enclaves are pefect for folks who want panoramic views of the city and beyond. They are both close to the action of Downtown, just down the hill, but also offer quiet and privacy. Single-family homes here have more space than urban condo living. The schools nearby also rate highly.
Lloyd District ($$$): You like living in a high-rise condo and sports. Lloyd District is home of Moda Center and Veterans Memorial Coliseum in the Rose Quarter. The surrounding area is full of amenties like shopping and dining, though it is highly commercialized.
Buckman / Eliot ($$$): These two Eastside neighboroods are perfect for those looking for a hip and trendy place to live near Downtown Portland, which is just across the river. The housing stock here is primarily condos and townhomes. Some residents of these neighborhoods work from home or within the area, but quick daily commutes across the bridge are also common.
South Waterfront ($$$): You love fancy high-rise condos and living clost to the Willamette River. South Waterfront is very close to several hospitals (OHSU, VA, etc.) which makes this are perfect for medical professionals who want to live near work.
Urban / Laid Back
Kerns / Hosford-Abernethy / Sunnyside / Richmond / Brooklyn / Boise / Humboldt / King / Vernon / Hollywood ($$$): You prefer single-family residences which character, like Bungalows. You want to live in the heart of the city, close to the best entertainment options on the Eastside, and have an active social life.
Sellwood-Moreland / Overlook / University Park ($$$): You like being close to the downtown but you like being slightly removed from the density and traffic. You especially enjoy beautiful views of Willamette River and waterfront parks. Having all the cool amenities within the neighborhood is also a huge plus; residents in these districts aren't forced to go downtown to have fun. What's more, trendy spots on Hawthorne or Division are a short hop away.
Mt. Tabor / Laurelhurst / Woodstock / Creston-Kenilworth / Grant Park / Rose City Park / Sabin / Beaumont-Wilshire ($$$): You like quieter residential streets not filled with street parking. You also like living close to shopping, dining, and entertainment while not being right in the middle of it (perhaps just next to it).
Eastmoreland / Irvington / Alameda ($$$$): You like historical charm with a certain level of fanciness. You like the idea of driving to and from your home along gorgeous, tree-lined streets. You also like to wonder who lives in that Victorian mansion just a few doors down.
St. Johns / Cathedral Park ($$): These two districts feel like small towns but with a touch of hip and trendy. Folks who appreciate the quirky uniqueness of North Portland can find affordable homes with architectural character here. Enjoying outdoor activities in Forest Park or having an interest in kayaking around the natural areas in St. Johns are a bonus.
Montavilla / Roseway / Condordia / Cully / Parkrose / Foster-Powell / Lents / Brentwood-Darlington ($$): These communities are great for investors and rehabbers looking for up-and-coming neighborhoods in Portland. You like the inner-city lifestyle in Portland but at a more affordable price and you don't mind traveling a little to get to cool places.
Suburban / Quiet
Sylvan Highlands / Southwest Hills / Bridlemile / Healy Heights ($$$$): You prefer a quiet and upscale suburban neighborhood where the homes have backyards. These neighborhoods also have excellent public schools and well-organized neighborhood associations. They are close to Downtown Portland but offer a quieter setting.
Southwest Portland ($$): You prefer a quiet, suburban lifestyle without living too far from Downtown Portland. You don't like the Eastside because life there seems a tad too busy and the houses are older. You will find big backyards and lots of Postwar, Ranch-style homes.
Forest Park / Linnton / Mt. Scott neighborhood in Pleasant Valley ($$): You prefer privacy, serenity, and living around lots of trees and even wildlife.
Waterfront
Hayden Island / Bridgeton / Wilkes ($$): Portland has a few areas where folks who love yachts and fishing can feel at home. Waterfront living is a cultural subset in Portland in no small part because of our beautiful Columbia and Willamette Rivers. Home shoppers in these neighborhoods will not only find waterfront condos and single-family homes, but lots of interesting floating homes, too. Many waterfront residences come with boat slips.
Rural
Pleasant Valley ($$$): Pleasant Valley is a huge neighborhood but look to the Southeast tip between SE Foster Road and SE Clatsop Street, east of SE 136th Avenue. Here you will find big farms and homes on acreage. It's the gateway of Happy Valley and Damascus, suburbs of Portland where big green pastures with horses and cows filling them is common.