The Best Portland Suburbs
Posted by Tony Mariotti on Wednesday, July 8, 2020 at 5:19 PM
By Tony Mariotti / July 8, 2020
Comment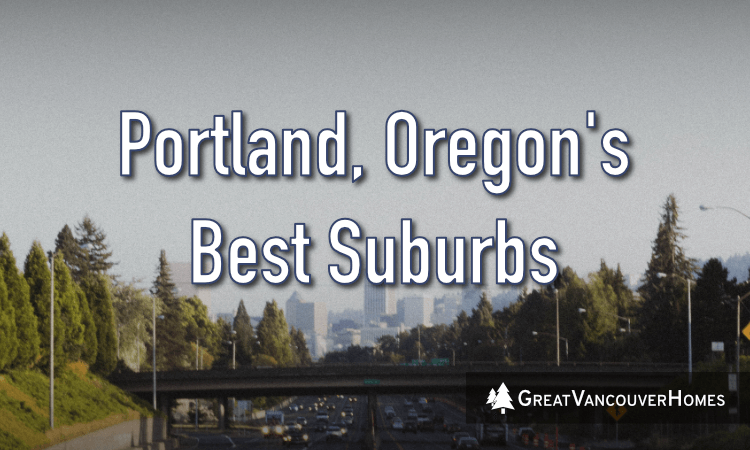 Portland's suburbs are better suited for home shoppers who want more space than they would otherwise find within the city's boundaries. These smaller cities and towns offer a more suburban lifestyle but still give their residents the option to travel to the city easily. In fact, for those living near Beaverton, Hillsboro, Milwaukie, Clackamas, or Gresham, the MAX train is a carefree way of getting around the region.
Here are some quick snapshots of cities and towns in the Portland Metro.
Beaverton is located west of SW Portland along Highway 26 and is home to Nike's Headquarters. Beaverton is considered a pleasantly relaxed suburb. Residents enjoy a quick drive to Downtown Portland, at least on the weekends, when Highway 26 is not congested with rush hour traffic like it is during the workweek.
Hillsboro is home to Intel's Headquarters and is a hotbed for new construction homes. Many of its neighborhoods have a rural vibe, but Hillsboro's Orenco Station gives home shoppers the option to live in a high-density town center right on a MAX line.
Happy Valley sits south of Portland's Pleasant Valley neighborhood. Happy Valley is a beautiful area that has both newer construction homes and rural properties. Happy Valley is mostly residential, and its principal commercial areas include Clackamas Town Center on Sunnyside and SE 82nd.
Lake Oswego is one of the regions more affluent cities, packed luxury homes, parks, a downtown area, and two golf courses. Lake Oswego (the lake) sits in the middle of town and is lined with beautiful lakefront homes. Downtown Lake Oswego is the commercial core of the city full of shops and restaurants. Lake Oswego School Districts have some of the highest-rated public schools in Oregon.
West Linn sits south of Lake Oswego, closer to I-205. The city is known for having a good number of open spaces. Many properties in West Linn, which sit on acreage, drive up the desirability (and cost) of living here.
Oregon City is famous for once being the terminus of the Oregon Trail. Oregon City's vibe is a down-to-earth - a town with lots of blue-collar charm. It sits along the Willamette River at Willamette Falls, the second-largest waterfall by volume in the United States. Outside Oregon City's city limits, home shoppers will find plenty of country homes that sit on five or more acres.
Milwaukie sits due south of the Southeast Portland quadrant and has been a hotbed for homebuyers in recent years. Home prices are more affordable when compared to Portland, and buyers can still find spacious homes in country-like settings. Milwaukie is a short commute to Downtown Portland and popular Southeast Portland neighborhoods like Sellwood and Woodstock.
Tigard, which sits just south of Beaverton west of Lake Oswego, has a good number of luxury homes, especially in the Bull Mountain neighborhood. Much of the city feels like South Beaverton, where roads are wide, houses are large, and yards manicured.
Tualatin sits south of Tigard but is more rural. Tualatin home prices remain higher than most in the area due to the reputation for excellent local schools. Tualatin is known for Bridgeport Village and offers quick freeway access to both the I-5 and I-205 Freeways.
Gresham is east of Portland, close to the Columbia River Gorge. It has been an up-and-coming housing market for many years. West of Gresham is more urban than the east of the city. The east and the south of Gresham offer rural areas with properties that sit on acreage.