Proof of Funds Explained
Posted by Tony Mariotti on Friday, March 6, 2020 at 9:00 AM
By Tony Mariotti / March 6, 2020
Comment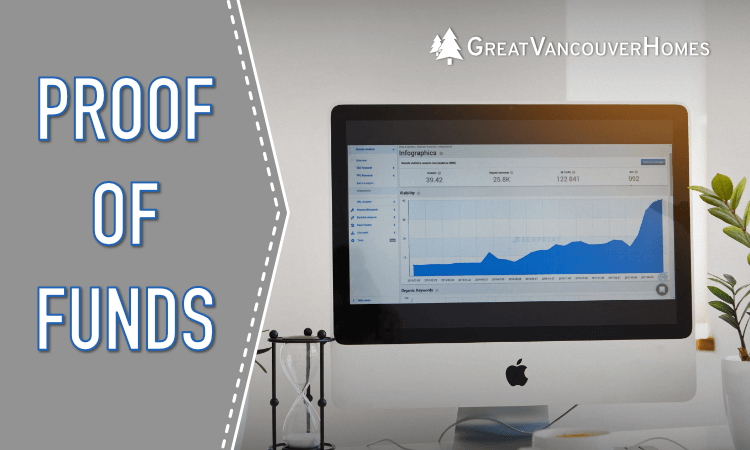 If you're thinking about making an offer on a home, your Realtor has likely asked you to produce two key documents to submit with your offer: proof of funds and a pre-approval letter. These two documents go hand-in-hand to create the best picture in the mind of the seller from whom you are trying to buy a home. Without these two documents, your chances of getting the home you want are much slimmer.
Here's why: When a seller signs an offer, they take the house off the market and commit to roughly 30 days of escrow. During the escrow process, if the deal does not go through, they've missed out on opportunities to sell their home to other capable buyers. Thus, sellers don't want to sign offers from buyers who can't demonstrate that they have the necessary resources (cash, a loan, or a combination of the two) to follow through and close.
Cash Offers
If a buyer plans to pay cash to purchase the home, sellers want to know that they have the cash in an account and ready-to-go (liquid). Obviously, cash buyers do not need a loan pre-approval because they're not taking out a mortgage. Only the proof of funds document is required.
Using a Loan
If a buyer plans on taking out a loan to finance the purchase of a home, the proof of funds document shows that they have the necessary cash to make the down payment. The accompanying pre-approval letter shows the seller that the buyer is able to finance the remainder (the home's sales price minus the down payment).
How to Get Proof of Funds
Getting the proof of funds together is the part of the home buying process that takes place a few days before making the offer. Some home buyers are prepared well in advance and have their proof of funds ready several weeks before an offer is made. Honestly, having proof of funds prepared before viewing homes in-person is a smart way to go about this. You never know when you'll find the perfect home and want to put an offer on it right away. Any delay making an offer, even if only for a day or two, can put a buyer out of contention (especially in hot markets where other buyers are bidding on the property, too).
Bank Statements
The easiest way to document proof of funds is to log into a bank account (Citibank, Wells Fargo, Bank of America, etc.) and export the most recent bank statement. A downloaded PDF is ideal, but I've seen screenshots of bank accounts work equally as well as proof of funds. Either one of these digital versions should suffice.
Hard copies also work. Homebuyers can mail them or deliver, by hand, the original bank statements.
Bank statements must clearly show the account holder's name, the cash balance, and the date. You can blur out the account number if you wish. Here are some of the types of accounts that will work:
Checking
Savings
Money market
Open equity line of credit (sometimes)
Certified Financial Statement
A certified financial statement from an accountant or money manager will also work as proof of funds. This option is most often used by home buyers who are self-employed or retired.
Unacceptable Proof of Funds
Regardless of the type of account or statement that proves that a buyer has cash, the money must be liquid; it must be easy to access and withdrawn immediately. The money cannot be tied up in long-term investments. Here are a few unacceptable ways to show proof of funds:
Retirement accounts or pension statements where the money is not liquid (the account holder cannot immediately withdraw funds)
Brokerage accounts with holdings like stocks and bonds
Certificates of Deposit (CDs)
Physical assets like automobiles, boats, or other property
Loans institutions
Loans from relatives
Summary
Proof of funds demonstrates to a seller that a buyer has enough money available (liquid) to cover the down payment or the entire purchase price of a home for sale.
The pre-approval letter shows a seller that a buyer can obtain a loan to cover the remaining balance after the down payment.
Bank statements are the fastest and easiest way for buyers to document their cash-on-hand. Money that is tied up in long-term investments is not accepted as proof of funds.