Portland, Oregon Market Statistics
Below you will find current, local real estate market stats for single-family homes, condos, and townhomes within the city of Portland, Oregon. The compiled data includes Portland homes in every quadrant, neighborhood, subdivision, and enclave with a Portland street address. We provide historical price information for the Vancouver market, too.
The chart displays sales volume (units sold) and average sales prices for the last six years.
City of Portland
ANNUAL REAL ESTATE MARKET ACTIVITY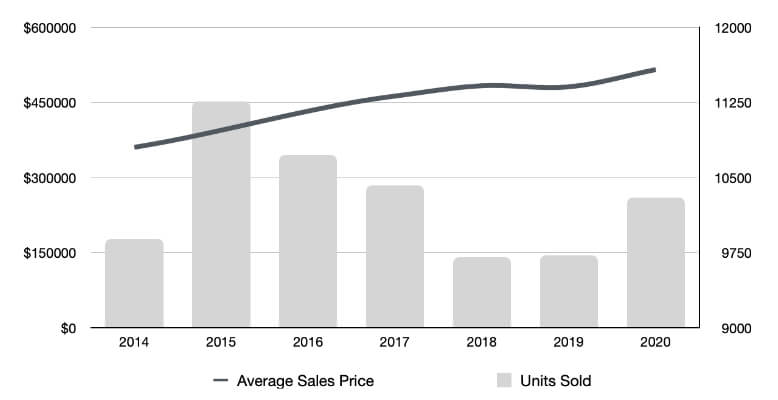 Contact us to speak with a local, Portland Realtor if you have any questions about the data above or want a break down for a specific area or time period not included in this market report. Thinking of selling your home in Portland and wondering what the current market means for your home's value? Feel free to get in touch with us anytime to discuss.
Methodology
The market data presented above includes residential single-family homes, condominiums, and townhomes in the city of Portland, Oregon. The graph does not include manufactured homes, multi-family, or commercial properties. Data courtesy of Regional Multiple Listing Service (RMLS). RMLS does not guarantee nor is in any way responsible for its accuracy. Data maintained by RMLS may not reflect all real estate activity in the market.